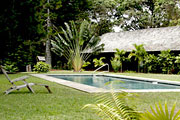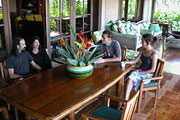 Unique Choices
Bed & breakfast choices
No-frills accommodations
Near the ocean
Near the mountain
In town
Vacation Rental Options – Unique Choices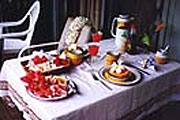 Bed & Breakfast – Ka Hale Mala
1 Bedroom, 1 Bath
Your host Cheryl will take excellent care of you at her garden house bed and breakfast. Five miles east of Kaunakakai on Molokai's South shore.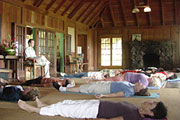 Pu'u O Hoku Ranch
11 Bedrooms
About as secluded as you can get. A rustic 11 bedroom lodge that sleeps 22 guest and 2 vacation cottages on the 14,000 acre ranch. It offers casual, unsophisticated comfort allowing you to really get away from it all on the lush East end.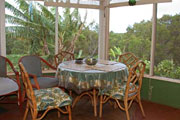 Halemalu Guest House
1 Bedroom, 1 Bath
Located in cool, up-country Kalae,this is one of the only accommodations near the coffee plantation, Molokai Mule Ride, Kalaupapa trail head and Ironwoods Golf Course. They offer reasonably priced rooms and a geodesic dome cottage.
About Bed & Breakfast, Unique Choices
Since Molokai is a very unique island, you should expect a few unique accommodation choices. There are a couple of bed & breakfast spots, a small dome house, some inexpensive choices and a Hawaiian ranch lodge that can accommodate 22 visitors.