VACATION INFORMATION – Activities – What To Do On Molokai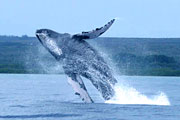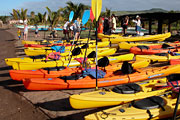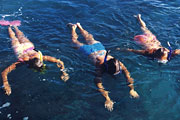 Activities
Snorkel & Scuba
Kayak Adventures
Sport Fishing
Whale Watches
Kalaupapa Tours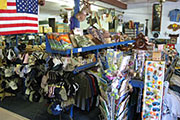 Molokai Fish And Dive
This local landmark has everything anyone could need for a great time in the tropical sun. You can arrange ocean kayak outings, whale watch tours, snorkel and scuba trips, Kalaupapa tours and more. They also sell or rent fishing equipment, snorkel/dive gear and surf boards and they have a huge selection of unique Molokai T-shirts.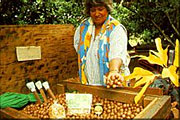 Purdy's Natural Macadamia Nut Farm
Visit a working macadamia nut farm.  Crack a few of those delicious nuts yourself and talk story with Tuddie and Kammy, the owners. You can learn everything you ever wanted to know about mac nuts and sample a few roasted or raw. Learn about Hawaiian culture and this island from folks who live Aloha.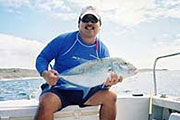 Molokai Fishing
Here's your chance to land a trophy size Ulua or Marlin or …… Take a deep sea or near-shore fishing trip with Captain Mike aboard the 27′ Ahi. He can also take care of your snorkeling, scuba or whale watching wishes. Need an escort for your racing canoe, he's the man.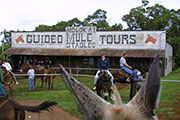 Molokai Mule Ride
Ride the famous Molokai mules down the world's highest sea cliffs to the Kalaupapa National Historical Park.  Perhaps the most stunningly beautiful and inspirational place in Hawai'i.  Even the most seasoned travelers cherish this tour as one of their most memorable island experiences.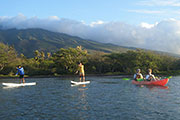 Molokai Outdoor Activities
They specialize in car and ocean sports equipment rentals, plus they will organize your land, ocean, hiking, biking, cultural or eco tours. They can also help with your vacation rental needs.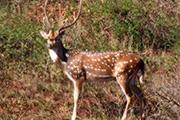 Kaluakoi Outfitters
Expert guides to lead your Axis Deer hunting trip on nearly 3,000 acres of untouched, resource-rich, west Molokai range.  Excellent accommodations in their private bunk house.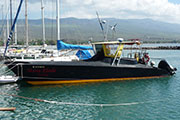 Molokai Ocean Tours
Board the Manu Ele'ele (Black Bird), a 40′ foot power catamaran and tour the fringing reefs of Molokai's south coast. Join Captain Pete and his crew for whale watching, SNUBA/snorkeling, fishing or an on-board wedding. You can try spearfishing around the reefs or torch fishing in the shallow water. They offer outdoor rentals too.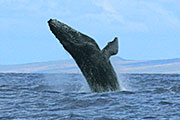 Molokai Whale Watching Tours
They offer outstanding Humpback Whale watching adventures aboard one of their 2 Coast Guard certified vessels. 10,000 – 12,000 Humpback Whales migrate to Hawaii to spend December through April in the warm Hawaiian waters and these folks guarantee you'll see whales on their tours.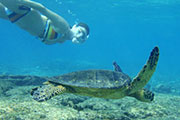 Molokai Snorkeling Adventures
Probably the best snorkel adventures available on the island are aboard their coast guard approved dive boats. Certified PADI Dive Masters lead you to spectacular sites that are filled with colorful, tropical fish, sea turtles, stunning corals and other exciting critters.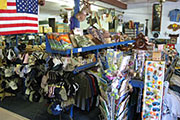 Scuba Diving Molokai
Molokai's only PADI Dive Center offers excursions to more than 40 of Hawaii's best sites for divers of all skill levels. They also offer "Discover Scuba" and scuba diver certification courses from PADI dive instructors.
Post-A-Nut   Send a coconut postcard to the folks back home. Drive to the small US Post Office in Ho'olehua, where they keep a supply of coconuts and marking pens. Decorate and address your own tropical postcard then hand it to the postmaster to mail. The only expense is the postage. One of the simple delights that make a Molokai vacation unique.
Dewitt Jones, one of our favorite photographers, captured a visiting family creating their post-a-nuts in this Rockwell-like scene.
For driving instructions, look for the USPO Ho'olehua on the Molokai Retail Stores Map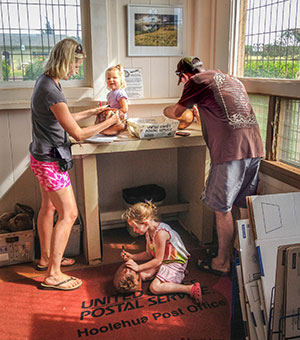 For The Actively Inclined
Ride one of the sure-footed mules down the spectacular Kalaupapa sea cliff trail.
Take a sport fishing boat out to catch your dinner.
Sail to Lanai for the day to snorkel and laze around on deck.
Scuba dive the pristine waters of Hawaii's only barrier reef.
Play a fast nine on the local municipal golf course.
If you didn't bring yours, rent some gear and go snorkeling, surfing or boogie boarding.
Expand your cultural awareness by visiting an ancient Hawaiian heiau (temple).
Rent a mountain bike and go touring.
Learn Hawaiian fishing and hunting techniques, or try kayaking and reef trolling.
Visit the rain forest on a hike through Kamakou Preserve.
Take a nap.
Grab some shade under a palm tree and dive into that new novel you've been wanting to read.
Take some sun screen and a towel to an empty beach.
Visit the Molokai Museum & restored 19th century sugar mill.
Don't miss the spectacular view of Kalaupapa from the lookout.
Visit a tropical flower farm and sew your own lei.
Visit a macadamia nut farm to learn the secret of getting that delicious nut out of its hard shell.
Visit a coffee plantation and enjoy a quiet cup of java or espresso.
If it's December-April, watch for humpback whales.
Watch a halau practice hula.
Wander around the Kaunakakai shops.
Take a nap.
As you can see, there are lots of things "to do" on Molokai. Many of them won't cost you a dime.
However, like other visitor destinations, you'll have the opportunity on Molokai to spend some of your hard earned dollars.   Check the activities above for some choices unique to our special island.