SHOPPING – Molokai Made & Grown Products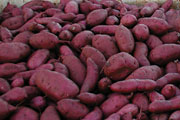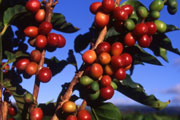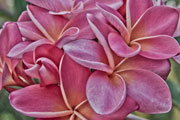 Products
Flowers
Coffee
Gourmet Salt

Molokai Plumerias
These nice folks have the great pleasure of growing gorgeous tropical flowers. Whether it's a 1,000 plumeria blossoms you seek or a single plumeria lei, they can get them to you in a flash.

Molokai Flowers
Kalani Pruet grows spectacular tropical flowers on his farm in the lush Halawa Valley and ships them to delighted clients everywhere. He cultivates over 30 varieties of tropicals including a wide variety of ginger, heliconia and calathea. A special gift for anyone.

Coffees of Hawaii
Pure Hawaiian coffee, Molokai gourmet coffee. Their medium roast Malulani (heavenly aroma) or the more robust Molokai MuleSkinner brand coffees are sure to delight any coffee lover's palate. Wonderful estate grown coffee from the Molokai plantation.

Pacifica Hawaii Salt
Molokai salt master Nancy Gove has taken sea salt production to a new dimension. She creates traditional and blush gourmet sea salt to enhance any food and delightful, soothing bathing salts. Well worth a visit.

Volcano Sea Salts
Solar evaporated sea salt in black lava and red alaea.  These natural salts will enhance the flavor of almost anything you're cooking.

Molokai Fish and Dive
This local landmark has everything anyone could need for a great time in the tropical sun. They sell or rent fishing equipment, snorkel/dive gear and surf boards and they have a huge selection of unique Molokai T-shirts and the famous Portrait of Molokai and Father Damien books.