VACATION – Molokai Accommodations & Vacation Rentals

Condos West End – Molokai vacation rental options include the three west end condominium choices, Paniolo Hale, Ke Nani Kai and Kaluakoi Villas.
Condos East & Central – Two other condo options are Molokai Shores in central Molokai and Wavecrest Resort on the island's east end.
Hotels – The island's only hotel, Hotel Molokai is also located in the central area near Kaunakakai, the main town.
Beach Houses – Many delightful, private beach houses and bungalows are also available on the west end and along the fringing reef of Molokai's east end.
Unique Choices – Naturally since this is Molokai, there are a few bed & breakfast and other interesting choices.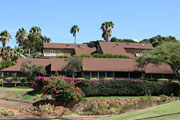 Paniolo Hale – Deluxe townhouses with beautiful tropical grounds. One and two bedroom condominiums in the Kaluakoi Resort area on eight ranch-land style acres. Steps from the warm sands of Kepuhi Beach.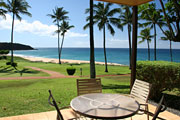 Kaluakoi Villas – also known as Kepuhi Beach Resort are the closest to the beach in the area. Fully equipped studios and one bedroom condos offer great sunset and beach viewing.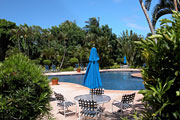 Ke Nani Kai – Beautiful one and two bedroom condominiums on 14 beautifully landscaped acres.   Minutes from white sands of Kepuhi beach with a free-form swimming pool, hot tub and two tennis courts.
Condominiums – East & Central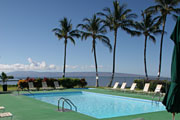 Molokai Shores – Quiet, oceanfront condominiums 1.5 miles east of Kaunakakai. Situated on four beautifully landscaped acres, all units have spectacular views across the channel to the island of Lana'i.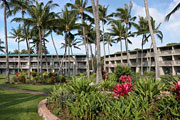 Wavecrest Resort – On five tropically landscaped acres 13 miles east of Kaunakakai town, Wavecrest oceanfront condominiums are fully furnished and offer swimming pool, poolside cabana and two tennis courts.
Beach Houses & Unique Choices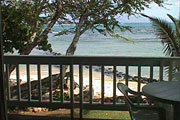 Beach Houses – Whether it's a small beach front bungalow, a three bedroom house right on the water or an estate with views to Diamond Head, Molokai has has some terrific getaway vacation rentals.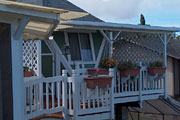 Unique Choices – If a bed and breakfast accommodation is your choice or a small dome cottage, you can find them on our beautiful island.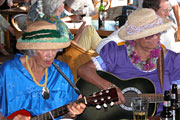 Hotels – Well, actually hotel singular since there is only one on the island, Hotel Molokai. Two miles east of Kaunakakai, this beachfront hotel in the old polynesian style is a great choice.