EVENTS – Molokai Events Calendar
For health and community safety reasons many of the events have not been scheduled yet or may be cancelled or postponed at the last minute. Please check with event coordinators to confirm event details.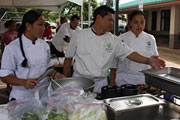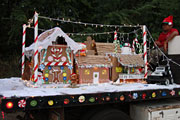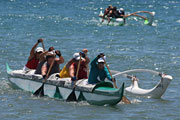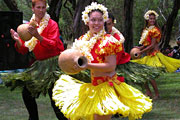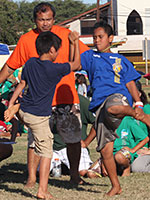 KA MOLOKA'I MAKAHIKI FESTIVAL
The "Makahiki" is a designated period of time following the harvesting season when wars and battles were ceased, tributes and taxes were paid by each district to the ruling chief, sporting competitions between villages districts) were organized and festive events were commenced. Ka Molokai Makahiki is committed to preserving these ancient traditions, especially those specific to Molokai. Through a series of lectures, land and ocean activities, hands on art and craft workshops, sporting competitions, oli composition competitions and traditional ceremonies, the Makahiki is alive and well on Molokai. Opening ceremony 5:00 pm at the baseball park across from Mitchell Pauole Center in the heart of Kaunakakai Town. The Makahiki Committee has a variety of trainers and training materials to assist others in organizing their own Makahiki Games.
PRINCE KUHIO CELEBRATION
Kiowea Park/Coconut Grove – 8:30am-12:30pm
HO'OMAU CONCERT BENEFITING PUNANA LEO O MOLOKAI
Hawaiian Educational Ho'olaulea (Festival) to benefit Punana Leo O Molokai. Festival includes Hawaiian Music, Crafts, Food Booths and Keiki Games. Held at Kualapuu Rec Center from 9:00 am to 5:00 pm. Free Admission.
For further information, contact: Punana Leo O Molokai weekdays at 808-567-9211.


THE MOLOKAI EARTH DAY CELEBRATION
Since 1995, The Nature Conservancy has sponsored Molokai Earth Day. The purpose of the event is to educate residents and visitors about the part they can play in preserving our natural and cultural resources. The event will be held from 5:00 pm to 9:00pm at Mitchell Pauole Center in Kaunakakai. There will be ono food, great entertainment, lots of prizes and educational displays. Come join us in celebrating Earth Day. For further information, please contact The Nature Conservancy 808-553-5236.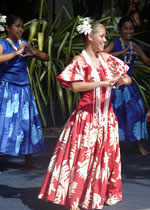 KA HULA PIKO HULA FESTIVAL
"A celebration of the birth of
the hula"
Join Molokai and the rest of Hawaii as we celebrate the Annual Ka Hula Piko Festival at Kualapuu Rec Center in Kualapuu from 8:30 am to 3:30 pm. A full day filled with Hawaiian and local craft booths, 'ono food, and the official Moloka'i Ka Hula Piko t-shirt. Entertainment by various music groups and Hula Halau. Admission is free!
Historically, the celebration begins the Thursday prior with a Ka'ana Site Excursion. According to Moloka'i tradition, the art of Hula began on the island of Moloka'i in the district of Ka'ana. Join us as we share the mo'olelo (story) and hula (dance) of this sacred place. Head West past the airport along Maunaloa Hwy. Look for the cars parked alongside the road. Visit http://kahulapiko.com for more information about the meeting place and time.
Evening lectures are usually scheduled on the Thursday and Friday before the event. See the Ka Hula Piko page for more details and history or, visit http://kahulapiko.com
MOLOKAI HOLOKAI – Stand Up Paddle Races

Maui 2 Molokai SUP 26 mile race across the Pailolo Channel.
Molokai 4 Molokai a downwind shoreline SUP race along Molokai's scenic reefs.
For more information M2Molokai Challenge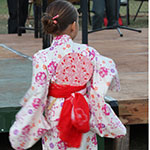 MOLOKAI BON DANCE
"Obon is a long honored Japanese tradition of remembering with love and gratitude our departed ancestors."
Obon Service 5:00pm, Bon Dance and Taiko Performance to follow. Held at the Soto Mission – Behind Kanemitsu Bakery.

An international field of more than 200 paddlers take on the 32-mile course across the Kaiwi Channel in the Molokai to Oahu Paddleboard Race. Considered to be the world championship of long distance paddleboard racing, the event has been won by Molokai paddlers and those from as far away as Australia. This year's event promises to be one you won't want to miss. Starting at Kepuhi Beach, Kaluakoi on Molokai at 7:00am and
finishing at Maunaloa Bay, Oahu around 12:30 pm. For more details visit http://www.molokai2oahu.com/.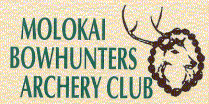 STATE TOURNAMENT
Nationally Sanctioned Annual Event. 25 Target – Marked Animals. Divisions include; Freestyle, Barebow Bow hunter, Barebow Freestyle or Traditional (Recurved or Long Bow). Age groups include: Cubs (11 & Under), Youth (12-14), Young Adults (15-17), Adults, (18 & above), Guests and Olympic Class.
Entry forms and event details can be obtained by contacting the Molokai Bowhunters Club at Molokai Bowhunters. Spectators are welcome at no additional charge. Event apparel as well as food & beverage booths will be available at the tournament.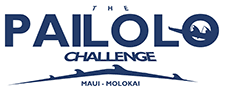 MAUI TO MOLOKAI CANOE RACE
Pailolo Challenge
The funnest downwind race in Hawaii!
D.T. Fleming Beach Park, Maui to Kaunakakai Harbor, Moloka'i (26 miles)
Organized by Hawaiian Canoe Club and sponsored by Coffees of Hawaii. A great outrigger canoe warm up/pre-race for the Na Wahine O Ke Kai and Molokai Hoe. Contact Kaimana Brummel at Hawaiian Canoe Club at 808-893-2134. Entry forms and details available on line at http://pailolo.com/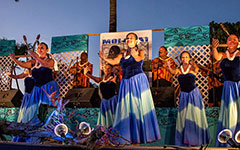 Kulaia
Welcoming paddlers for Na Wahine O Ke Kai

Local entertainment with Molokai crafts and merchandise, ono food and cultural practitioners.
Kaunakakai town from 5 – 10 pm. For more information visit their website – http://kulaia.wix.com/kulaiamolokai.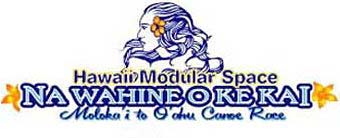 NA WAHINE O KE KAI
Women of the Sea
This is it, the finale of outrigger canoe racing for women around the world.
This race ends the 9-month season of outrigger racing. Join these outstanding women at Hale O Lono Harbor on the southwestern shores of Molokai as they set off on this 40 mile race to Oahu.
What a fun way to start your day by watching the sunrise and the start of race beginning at 7:00 am on Sunday morning. The Finish line is fronting the shores of the Hilton Hawaiian Village. Event organized by Na Wahine Race Association. For more details visit http://www.nawahineokekai.com/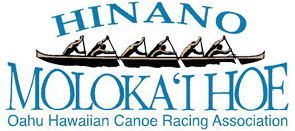 MOLOKAI HOE CANOE RACE
A 41-mile Outrigger Canoe race from Molokai to Oahu across the Kaiwi Channel, the Molokai Hoe is considered the world championship of men's long-distance outrigger canoe racing. The race begins at 7:00 am at Hale O Lono Harbor and finishes at Duke Kahanamoku Beach in Waikiki. Contact Hannie Anderson for details at 808-259-7112 or visit molokaihoe.com

FESTIVALS OF ALOHA
For over 50 years the Festivals of Aloha has brought the Molokai community together with their Royal Court, onolicious food, fun games, dance and memorable entertainment.
September 28 – Investiture Kupuna Show, @ the baseball park across from Mitchell Pauole Center, 6:30pm
September 29 – Youth Night @ the baseball park across from Mitchell Pauole Center, 6:30pm
September 30 – Parade through Kaunakakai Town, 9:00am, followed by day-long Ho'olaulea at the baseball park across from Mitchell Pauole Center.
For more information, contact Raquel Dudoit: 553-3356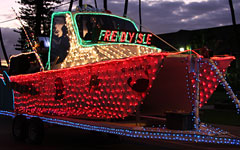 CHRISTMAS LIGHT PARADE & HO'OLAULE'A
Santa comes to Kaunakakai with the annual Christmas Light Parade, which features only-on-Molokai floats and marching units.
The ho'olaule'a follows the parade with music and entertainment. Plus, contests for best Christmas tree, best holiday dessert, best ornament and more. Great fun for everyone.