VACATION INFORMATION – Molokai Condo Rentals – Central Molokai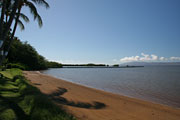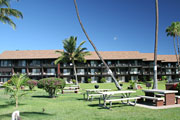 Kaunakakai Condo Rentals – Molokai Shores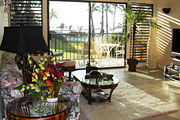 Ka Hale Kealoha
(House of Love)
1 Bedroom, 1 Bath
Newly remodeled, first class ocean front condo at Molokai Shores – just 1.5
miles from Kaunakakai – luxury appointments make this a perfect choice for a romantic getaway vacation.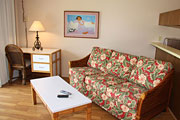 Molokai Shores #205
1 Bedroom, 1 Bath
Tropically furnished 1 bedroom condo with excellent views across the channel to Lanai. Owner also offers a 1 bedroom condo at Ke Nani Kai on the island's west end.
About Molokai Shores Condo Rentals
Mostly 1 bedroom units in typical box style. Be sure to comparison shop all the Molokai Shores condos online. Closest condos to Kaunakakai (1.5 miles). Spectacular views of Lanai across the channel, swimming pool, BBQs, Shuffleboard. Beach is nice for strolls, but no ocean swimming.