VACATION INFORMATION – Molokai Condo Rentals – East Molokai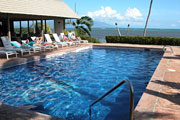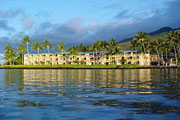 Wavecrest Resort Condo Rentals
One & two bedroom condominiums
Ocean Front & Ocean views
Swimming pool, Barbecues & Club house
Tennis courts & Tropical landscaped grounds
Maps | Floorplan | Vacation Rental Comparisons
Molokai Vacation Rentals – Wavecrest Condos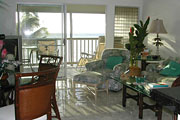 Ka Hale Ola
(House of life)
1 Bedroom, 1 Bath
Oceanfront designer condo with a spectacular view. Watch whales from the lanai, enjoy the ocean-side pool, experience romantic views of Maui's lights while listening to the waves below. An excellent value.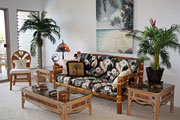 Wavecrest Condo A-208
1 Bedroom, 1 Bath
Completely new, one bedroom, ocean front escape is decorated in a romantic Hawaiian theme and offers stunning second floor views across the channels to Maui and Lanai. Complete with all the amenities including high-speed internet access.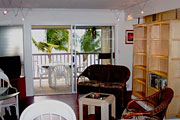 Wavecrest Condo A-303
1 Bedroom, 1 Bath
An outstanding choice at Wavecrest Resort. Right at the water's edge, this one bedroom unit may be the perfect escape. Panoramic vistas of Maui and Lanai across the channel with newly upgraded interior and furnishings.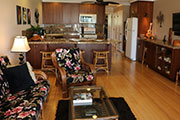 Wavecrest Condo C-314
1 Bedroom, 1 Bath
Ocean view condo overlooking the lush Wavecrest gardens, sparkling pool and views across the channel to Maui. Elegant furnishings and beautiful kitchen.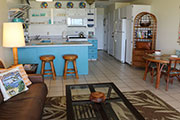 Wavecrest Oceanfront A-108
1 Bedroom, 1 Bath
On the ground floor and as close to the ocean as possible. They brought the ocean's blue inside and furnished the place like a beach cottage.  A fun place to stay. Outstanding views of three islands.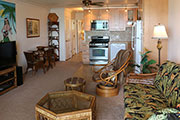 Wavecrest Oceanfront A-211
1 Bedroom, 1 Bath
Experience the captivating view of Maui and Lanai from the 2nd floor lanai. Watch Humpback Whales at play in winter. Tradewind-cooled comfort, tropical furnishings, completely upgraded kitchen and attractive rental rates make this a great choice.
About Wavecrest Condo Rentals
Three-story buildings, all ocean view. "A" building is ocean Front (50′). Mostly one bedroom units, ocean front swimming pool, cabana, tennis, BBQs, shuffleboard. Very nice tropical landscaping on lush east end.