VACATION INFORMATION – Molokai Vacation Rentals – Beach Houses & Beach Cottages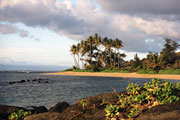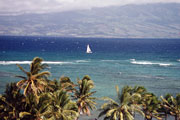 Beach Houses
1-7 bedroom houses & bungalows
Ocean front and Ocean views
Swimming pools, Barbeques & Beaches
Tropical landscaped grounds
Molokai Vacation Rentals – Beach Houses & Cottages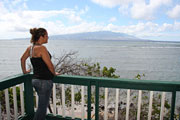 Dunbar Beachfront Cottages
2 Bedroom, 1 Bath – Twice
Two east end vacation homes, right on the water with their own secluded beaches. A perfect spot for whale watching, beach combing and quiet relaxation.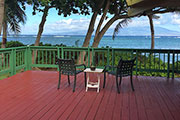 Molokai Beach Bungalow
2 Bedroom, 1 Bath or
3 Bedroom, 2 Bath
Roomy beach house on Waialua Beach. Fully equipped kitchen, ocean view dining room and living area. The spacious lanai is perfect for entertaining or family gatherings. Sleeps 6 guests in quiet comfort.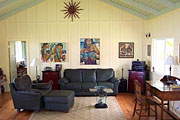 Molokai Beach Front
2 Bedroom, 1 Bath
An oceanfront guest home, on the beach in East Molokai with a lovely yard and beautiful vistas of Maui and Lanai.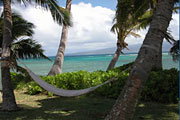 Molokai Beach House
2 Bedroom, 1 Bath
This oceanfront home located in sleepy Waialua on East Molokai will remind you of Hawaii in the 50s and 60s. Great views of Maui and Lanai.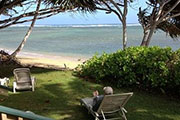 Hale O Pu'Hala
3 Bedroom, 2 Bath
Features bamboo floors, granite counter tops, limestone baths, vaulted beamed ceilings, sky lights and fans. This home is 25′ from the sandy beach and most mornings you can see the turtles feeding in the shallows.
Beach Rental at Puko'o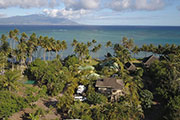 2 Bedroom, 2 Bath
Second floor cottage with private beach access on Molokai's tropical, east end. Delightfully furnished with outstanding kitchen.
About Vacation Beach House & Cottage Rentals
Molokai vacation beach houses and cottages are located right on the beach on the east end of the island, or just overlooking the west end beaches with stunning views across the Kaiwi Channel to Oahu. Best Swimming on the east end. Best sunsets and longest beaches on the west end. Great choices either way.